Spend a Day on the Slopes with Neon Wave
Making the most of the Finger Lakes' natural beauty is at the heart of everything we do at The Lake House—even when the temps drop below freezing and snow piles up on our doorstep. There's always plenty of winter adventures to be had, and we've partnered with local surf and snow-inspired fashion and lifestyle shop Neon Wave to create the perfect Lake House winter day—one filled with cozy mornings at Rose Tavern, plenty of runs at nearby Bristol Mountain, and cocktail hour at The Sand Bar. Follow along as Neon Wave Creative Director Justin Dusett, Jr. Art Director Devin Gan, and photographer Adam Zarowny share the perfect day for outdoor enthusiasts at The Lake House.
Start with Breakfast
After a restful sleep in one of the Lake House's cozy modern rooms, the group hid away from a blustery morning in the warmth of Rose Tavern. A window seat is the perfect spot to linger over coffee and housemade pastries, or a classic country breakfast made with local eggs to fortify you for a day of boarding or skiing. The crackling of the wood-fired hearth getting started for the day adds extra warmth.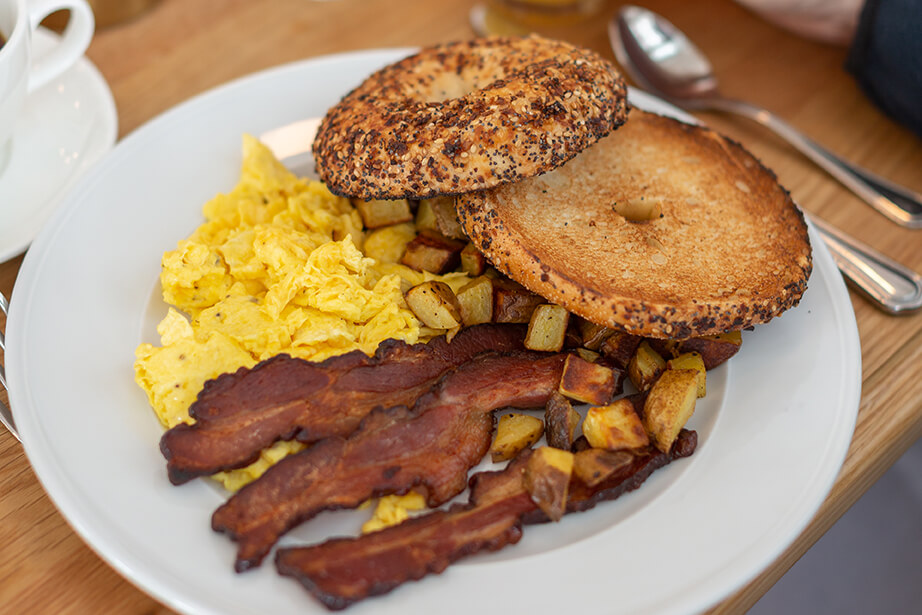 Gear Up
After breakfast, it's time to head back to the room to change, check the weather conditions from the balcony, and pack any essentials for the day into one of our signature Lake House totes. While Justin elected to stay back to take advantage of the fireplace in the lobby and work on Neon Wave's next lookbook moodboard–Devin and Adam headed over to Neon Wave's sister-shop Canandaigua Sailboard, conveniently located just steps from the Lake House. The shop offers all the boarding gear you'll need, from snowboards to boots—along with a curated selection of warm and stylish outerwear sourced from brands like Burton and Patagonia. Whether you're a boarder looking for a brand-new setup or planning to rent a deck and just need to swing by for a new pair of gloves, it's super simple to get weather-ready without having to bring everything in your suitcase. Today, the shop's experts Lydia and Sarah set Adam up with a Burton Kilroy directional 154 demo, while Devin rode his Stale Crewzer 156 from Rome Snowboards. As Devin puts it, they're "Two very similar boards, good for the conditions that day—and most days, for that matter."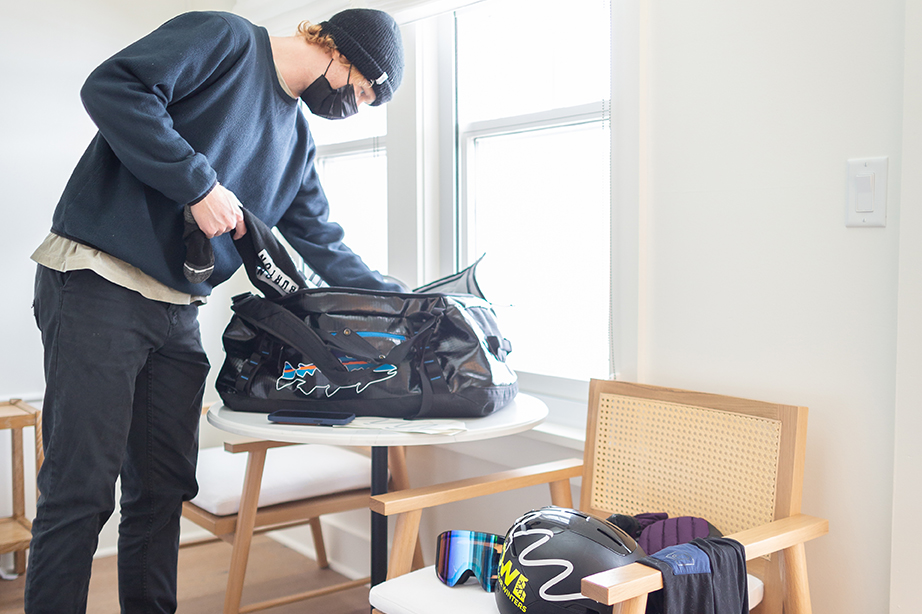 Hit the Slopes
It's a scenic 20 minute drive through farmland to Bristol Mountain, home to 38 slopes and trails that offer stellar views of the Finger Lakes and a state-of-the-art snowmaking system. Lessons are available if you're looking to brush up on your skills (our front desk would be happy to help book if you need!), and ski rentals are available on-site. Since Adam and Devin are no stranger to the mountain, they rode the Comet Express lift and took what locals call "the loop" to the Morning Star lift. The mountain offers a groomed terrain park and high speed quads for seasoned boarders and skiers, along with plenty of modern inclines and nordic trails—making it a perfect spot for a family adventure or an adventure-focused winter staycation.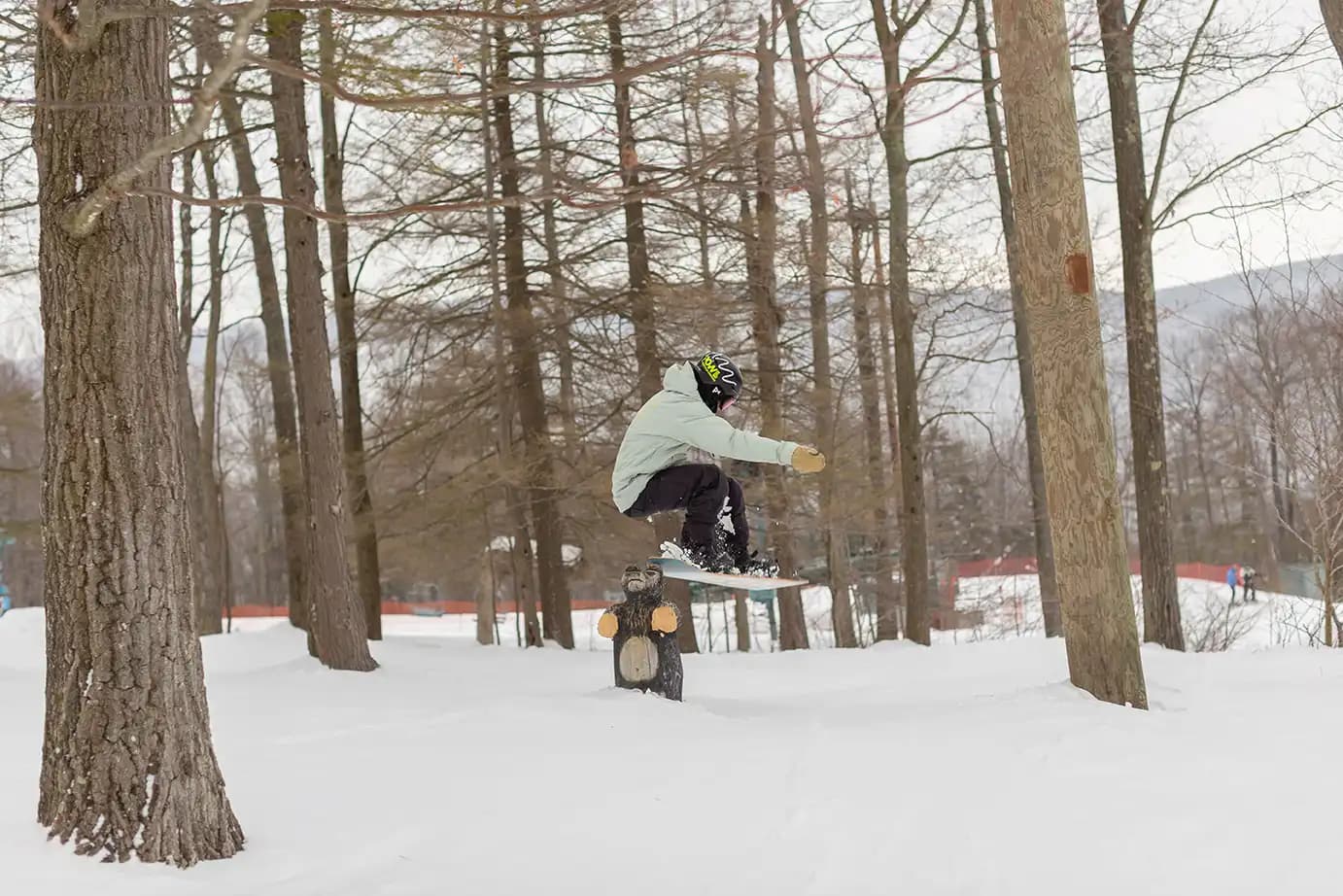 Wind Down and Warm Up
After a day spent tearing up the mountain, Devin and Adam headed back to The Lake House to reconnect with Justin and warm up, starting with a hot cocoa in our cozy lobby. We love when guests use this communal space to hang out and catch up! Then it's up to the room to warm up and change in the spa-like bathroom—nothing defrosts you after a day in the crisp upstate cold like a rain shower.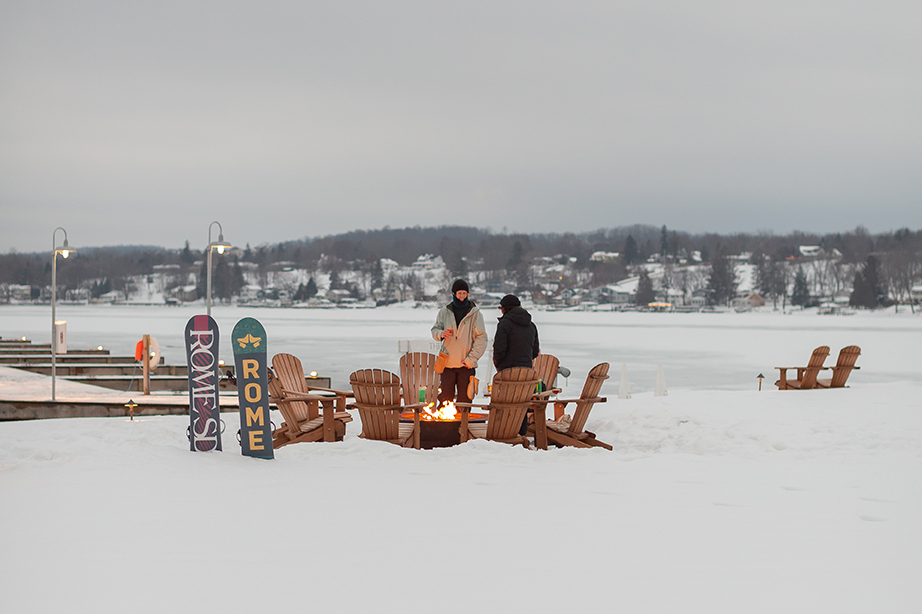 Toast to the Perfect Winter Day
Raising a glass at The Sand Bar is our preferred way to close out a day at The Lake House, no matter the season. In this case, a signature Blue Whale cocktail made with vodka or rum, pineapple juice, and blue curacao adds a bit of tropical warmth to frosty night—and a roaring bonfire makes it easy to stay outside for one last drink and check out the stars while reminiscing about another perfect day in the Finger Lakes.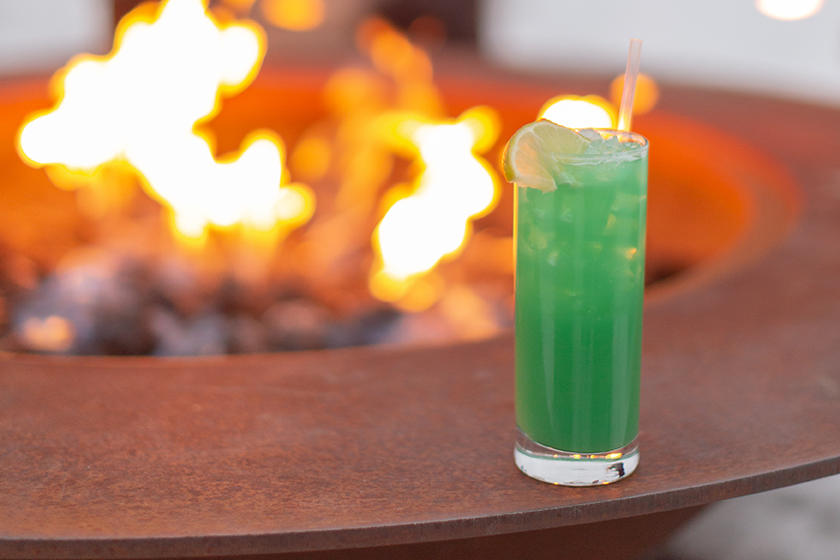 Look like fun? Get in touch with us to book year-round outdoor adventure packages for your own fresh-air filled getaway, or even a quick staycation. There's always something exciting happening at the Lake House. And while you're here be sure to check out the Neon Wave store in Victor or visit them online at thisisneonwave.com to stay inspired year round.