Local Insight: Meet Steve, Head Chef
Our team members aren't only excellent at ensuring you have a memorable stay at The Lake House, they're also incredibly knowledgeable about Canandaigua and the surrounding region — and a great resource for getting the local scoop on what to do in the Finger Lakes.  
Known for its natural bounty, the Finger Lakes region is one of the leading places in the country to experience true farm-to-table dining and a wealth of seasonal produce. No one appreciates this more — or knows how to make the most of what's available — than The Lake House's head chef, and New York native, Steve Eakins.
Joining us in early 2022, Steve has quickly played a pivotal role in shaping the culinary direction of Rose Tavern, Sand Bar, and more, including regularing introducing new dishes and menus to fit the current season.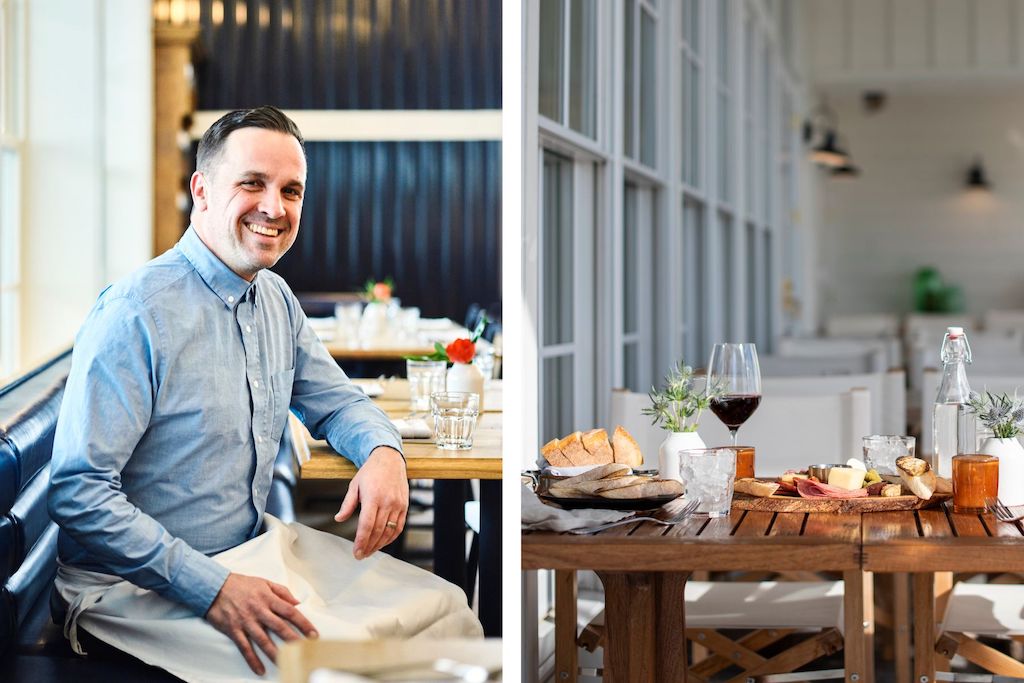 Here he shares some of his personal tips for making the most of Canandaigua with family and friends and, of course, your time at The Lake House.
When friends and family come in from out of town, what do you do with them in the area?
First and foremost, we head to the lake early. Any time spent on the water is time well spent with friends and family. I love exploring my favorite local Finger Lakes wineries, which always makes for a full afternoon activity. (Setting up a guided tour or transportation is ideal!) Finishing a day off with some local wines and dinner at Rose Tavern is always a highlight when friends are visiting.
What is your favorite part about The Lake House?
I'm continually enthralled by the different design elements across the property — the unique decor, color schemes, and modern architecture all have connections to the lake. The work that our in-house director of horticulture, John Faerber, is absolutely immaculate and constantly evolving through the season. Then there are the views, which are incredible even when there isn't a dramatic sunset. In fact, I really appreciate the beautifully understated views, like through the windows of Rose Tavern on a calm lake morning. I am also always taken aback when I am able to view The Lake House from out on Canandaigua Lake itself.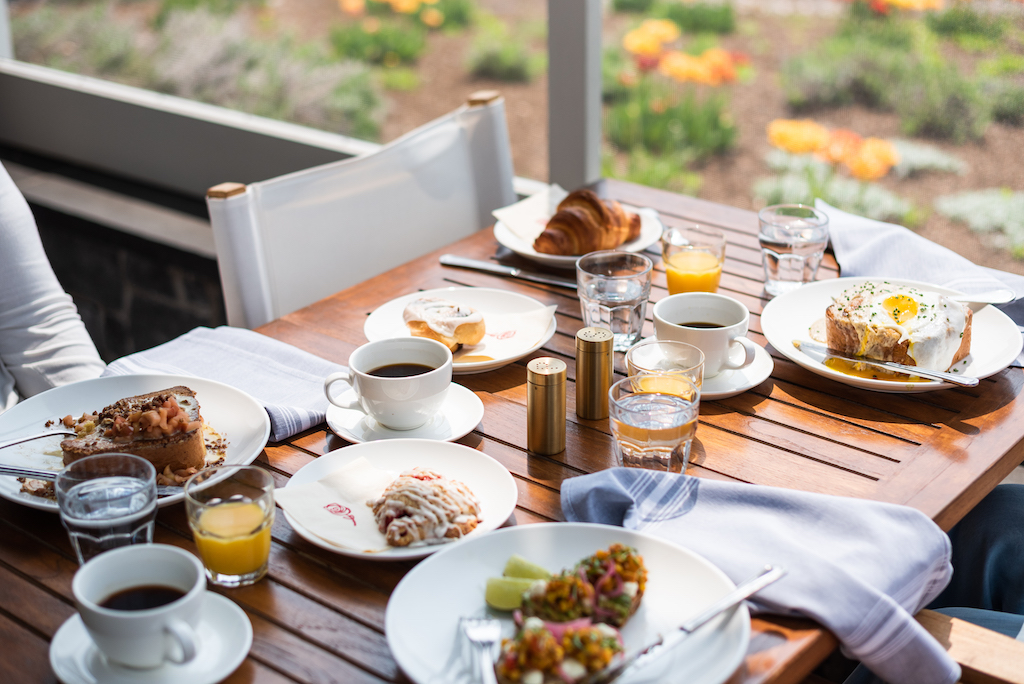 What is your favorite meal or drink on property?
This is like asking me to choose which of my children is my favorite — impossible to pick just one. I will go with breakfast at Rose Tavern, lunch at Sand Bar, and a wine dinner at night in our events space. Finally, a nightcap Negroni in our cozy Library Bar.
Where are a few places in town that you recommend going to eat or drink?
On my way to work, I love stopping in to see my friends at Working Class Coffee for a coffee and breakfast sandwich. For a day on the lake, I'll grab lunch to go from Casa Italiana delicatessen. I am also a sucker for frozen custard, and there is an Abbott's Frozen Custard within walking distance from The Lake House.
What's your perfect day in Canandaigua?
A morning run through Kershaw Park, followed by breakfast at Rose Tavern, complete with pastries from our executive baker, John Bard. In the afternoon, I'd like to get out on the water in some way — as any day on Canandaigua Lake is a perfect day. For the late afternoon/early evening, I'd take a quick stroll up the street from the hotel to Frequentem Brewing Co. (See some of our other go-to breweries in Canandaigua here.) I'd then head back to the hotel for an early dinner at Sand Bar of lobster rolls and crab cakes. After that, it's onto the CMAC Amphitheatre for a live Chris Stapleton set, and then finishing the night back on The Lake House lawn to roast s'mores over our fire pits.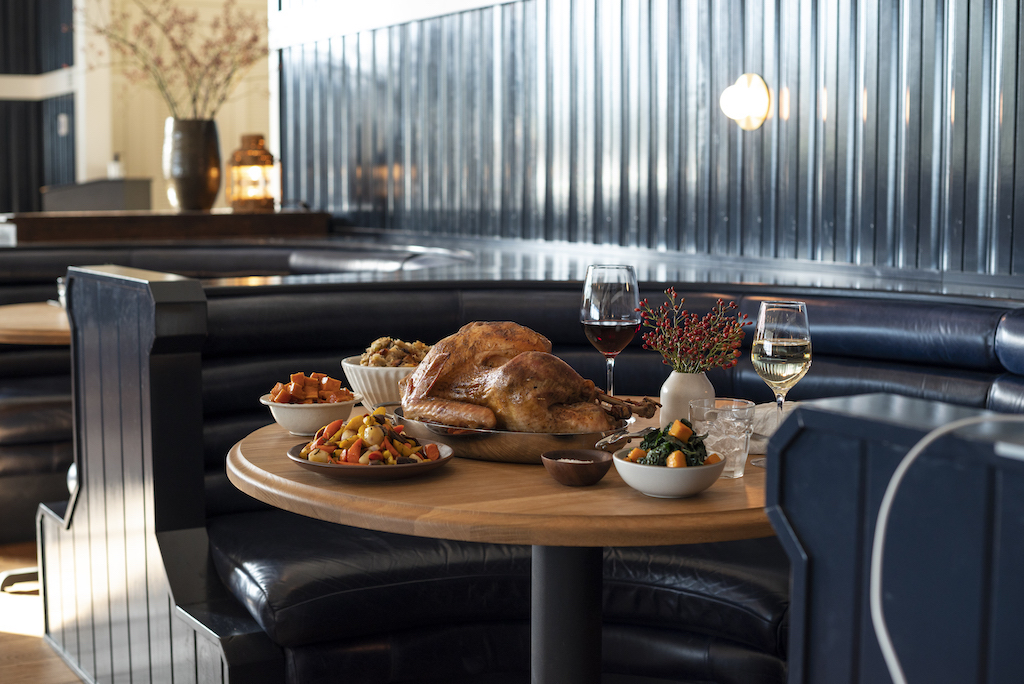 What can guests expect to look forward to at the restaurants during the holiday season?
We love honoring each holiday respectively in its own way with special dining experiences across the property throughout the holiday season. I am most looking forward to the warm, comforting sense of hospitality that naturally takes over our property throughout the holiday months. Not only do we get to welcome our local guests daily, but we are also blessed with the opportunity to share our sense of generous hospitality with guests from across the globe who choose to spend the holidays with us.
Ready to explore Canandaigua with The Lake House as your base?
EXPERIENCE DINING AT THE LAKE HOUSE