Summer Lovin': A Romantic Couple's Escape in Canandaigua 
"If a June night could talk, it would probably boast it invented romance." — Bern Williams
Whether celebrating something special or simply in need of an intimate escape, there's something about the Finger Lakes, and Canandaigua in particular, that lends itself to romance. Here, you can tailor your stay to fit your couple profile.
Water Lovers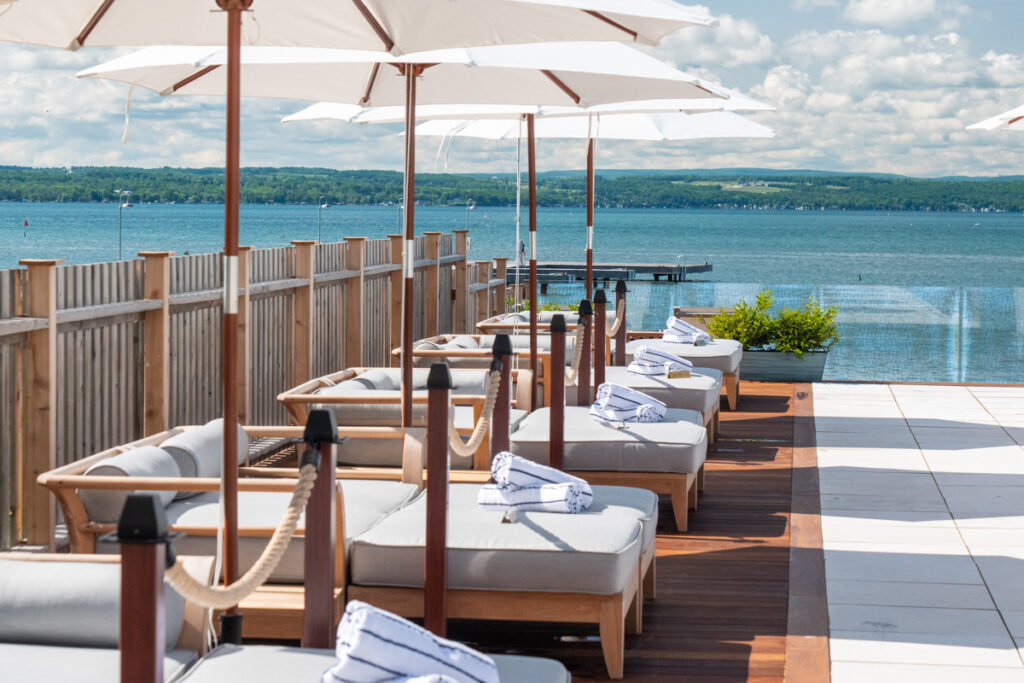 From SUP and kayak rentals to sunset cruises and even private boating experiences, Canandaigua Lake offers a wealth of ways to make the most of its inspiring natural setting. Our picks for romance? Try something new together by booking a private sailing lesson — the satisfying thrill of learning something new paired with smoothly gliding through Canandaigua Lake's picturesque waters is sure to be a bonding experience. 
Alternatively, create new memories aboard a lake cruise. Start your day soaking in the views from the lake itself while sipping fresh coffee on a leisurely 2-hour cruise or set the scene for a romantic evening with a 2-hour sunset cruise around Canandaigua Lake as the sun slowly dips into the horizon. Both cruises leave from The Lake House dock and are available for booking through reservations. For those preferring a more private experience, the concierge can organize a chartered cruise just for you. 
Looking for an even easier way to relax into lake life? Linger longer by our lakefront pool by reserving a brand new day bed for the day. The plush day beds designed for two now frame The Lake House's spacious heated pool right on the edge of the lake, complete with VIP service for poolside refreshments and light bites. Reserve your day bed during booking or at check-in to ensure a spot.
Indulgent Diners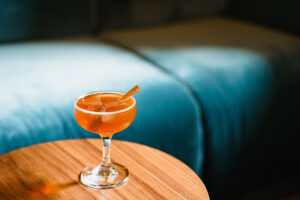 Flickering candlelight, intriguing flavors, exceptional ingredients, tantalizing textures…there's something inherently sensual about sharing a special meal or discovering new culinary treasures together. With an emphasis on seasonal fare showing the region's best local produce and artisanal products, The Lake House's dining options offer something special morning, noon, and night. From satisfying, vacation-worthy breakfasts at Rose Tavern or in the private comfort of your own room, to lakeside oysters paired with local craft brews of a glass of celebratory bubbles, to intimate evenings savoring expertly-prepared dishes at a table for two, Canandaigua's culinary charms delight couples who put a premium on good food, good drink, and even better company.  
Want to explore more? Spend a lazy day working your way around the lake, sampling some of the region's local wine and craft beer. The Finger Lakes' craft beverage scene rivals other hotspots across the country, with more than a hundred wineries, cideries, distilleries, and microbreweries across the region. Even better, some of the best beer and wine in the Finger Lakes is all within a short driving — and even walking — distance from The Lake House.
Wellness Warriors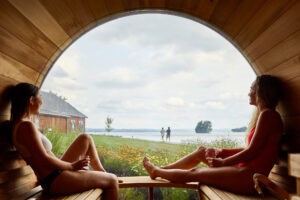 Couples desiring to truly disconnect from life's usual busyness while reconnecting with one another can find what they're looking for in Canandaigua, especially when indulging in holistic treatments for mind, body, and soul. Rest and restore at Willowbrook Spa, which has quickly become a destination itself, thanks to a holistic approach to wellbeing, range of services that blend tradition therapies with cutting-edge treatments, and lush setting. Choose from a range of services that can be enjoyed solo or in a private room for two, then extend the good vibes, and time together, with a private sauna experience — right outside of the spa's sunroom in the flowering garden, you'll find two barrel saunas boasting views of the lake and garden. Warm up, unwind, and feel further invigorated thanks to a soothing mask, herbal water, oshibori cold towels, and more. 
Additionally, around the resort, countless feel-good activities abound, from daily morning yoga to nearby hiking and biking trails. Of course, the lake itself offers a welcome backdrop to your personal wellness retreat. 
Ready for a little summer romance? Make your romantic getaway in the Finger Lakes even more memorable by booking an exclusive stay package featuring plenty of extra perks to keep the spark alive. 
Book now